Services
Front-end Development (HTML, CSS, JavaScript)
Being a sports reporter in college, my career aspirations were to one day work for ESPN. When I discovered I was a better designer than writer, I shifted my focus to other things. Luckily in 2016, I got the chance to reach that personal goal and work with the Worldwide Leader in Sports. Over the course of our partnership, Made By Munsters and ESPN built a number of award-winning websites. I led the charge for managing those projects as well as doing most of the front-end development for many of them while working in conjunction with the ESPN Digital Design team .
FC100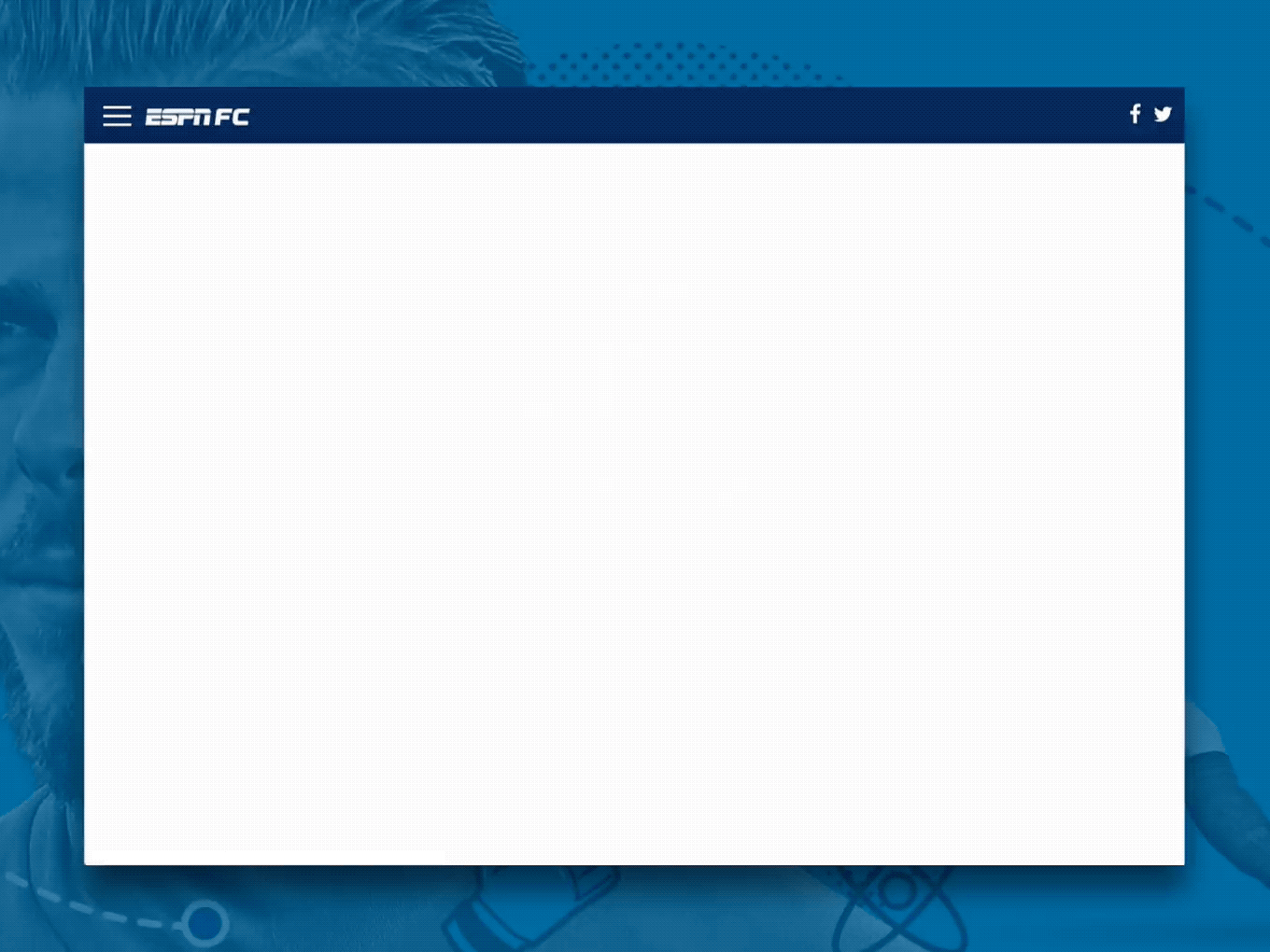 Working with the talented Neil Jamieson and Dave Flanagan, I built this award-winning microsite depicting the top 100 players and managers of soccer around the world. The site is built to be responsive while being immersive. The players are broken down by position and listed in order. The primary landing page consisted of 40+ individual illustrations that had to be animated to move slightly. With the breakdown of each position, I incorporated video to be played by the readers. The site is built in HTML5, CSS3, and a little bit of jQuery.
View the Live Site
Béisbol Experience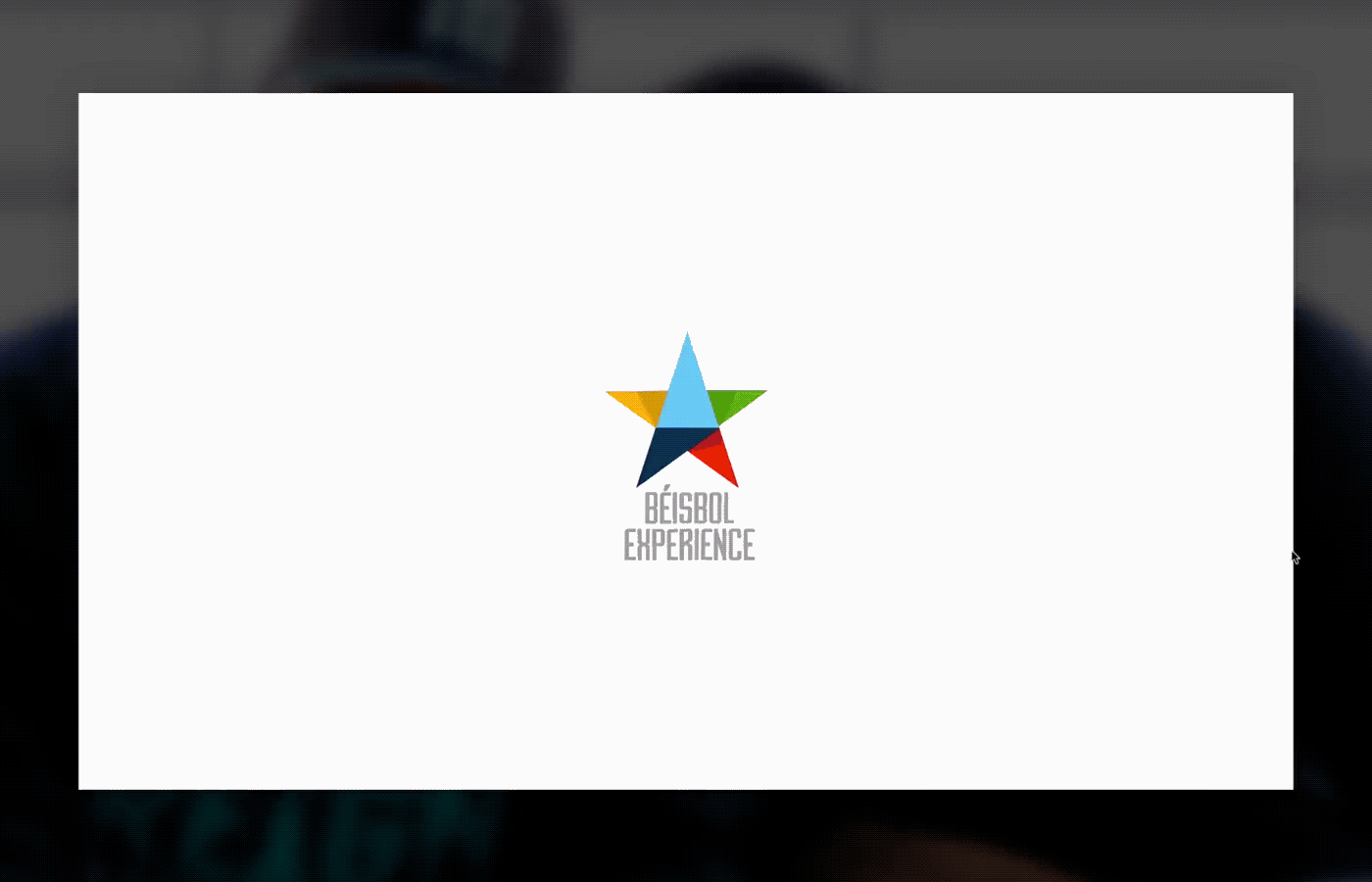 Much like the ESPN FC100 microsite, I helped build out the 50-man interview which focused on Latino baseball players in the MLB. The story consisted of breaking these micro-interviews into segments based on topics like money, culture, family and more. The site is built using HTML5, CSS3, and jQuery.
View the Live Site
FC's Football Rogues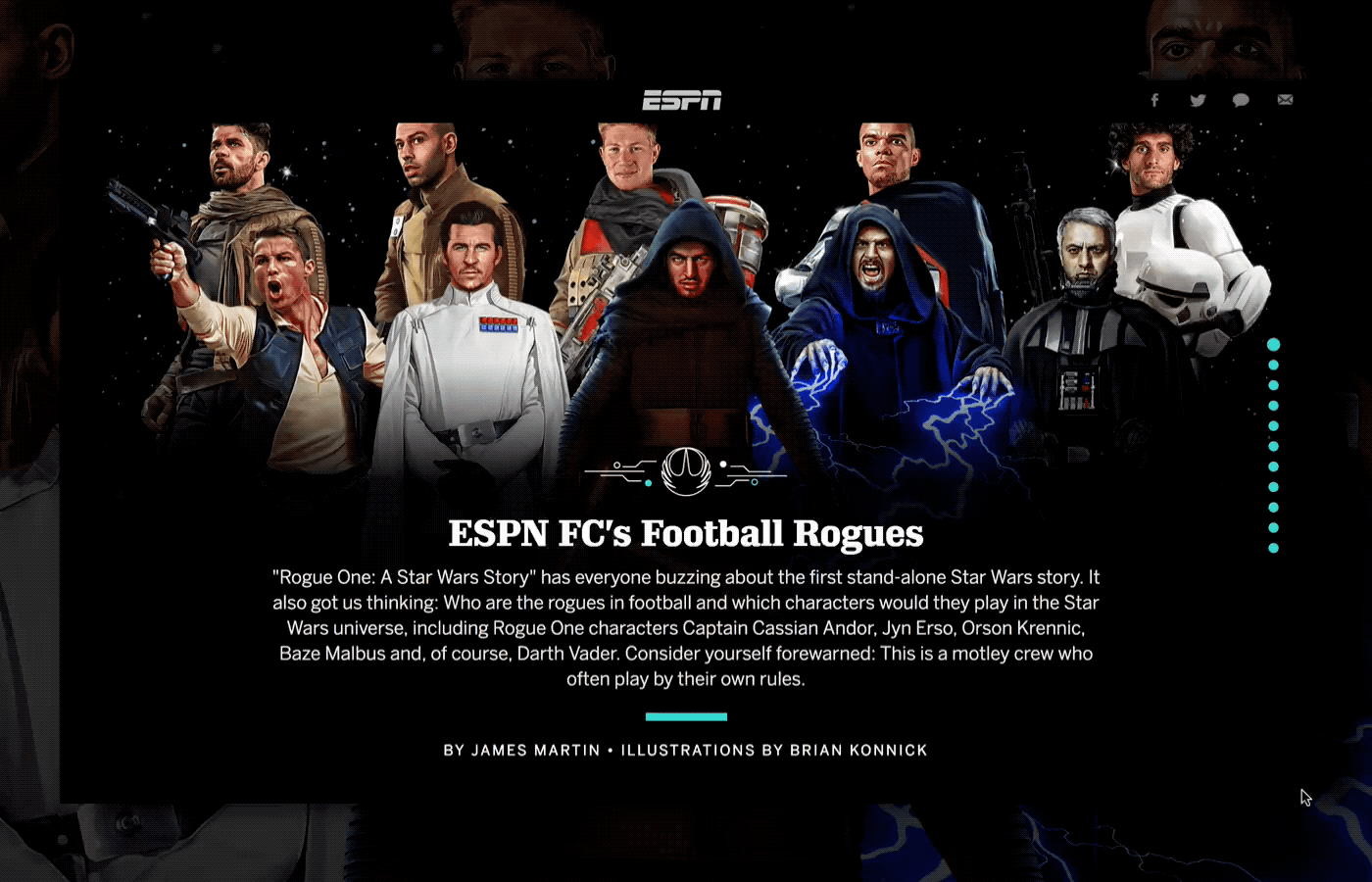 In conjunction with Disney's premiere of Rogue One: A Star Wars Story, my team at Made By Munsters and I helped build a special feature for ESPN: FC's Football Rogues. A fantastic illustrator managed to combine the character of the movie with some key soccer players. We took those illustrations and build a simple site that would allow you to navigate through the players, read the information, and continue through. While simple, the deadline was extremely tight, and we managed to launch it the morning it came out.
View the Live Site